The Latino HCE Magdonna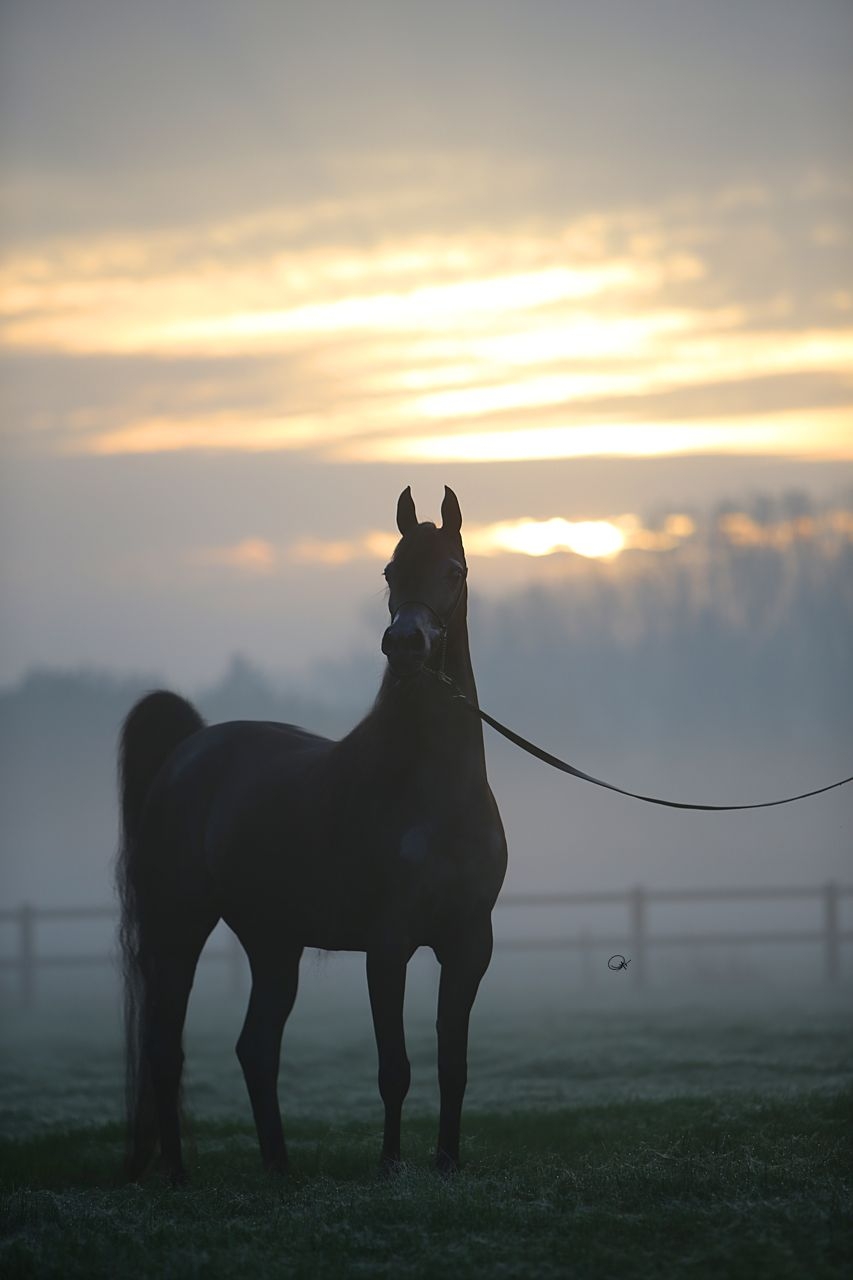 The globetrotter of the stable, HCE Magdonna is a chestnut mare of 11 years old (AB Magnum x Sha Bint Padron / Padrons Image) bornt at the Haras Cuatro Estrellas in Argentina. She made her debut on the show ring there and was crowned Argentinian National Champion as a yearling. Her full sister, HCE Magshadrona is one of the best producer at her home farm.
Soon the Latino mare arrived in South Africa where she competed under the flag of the Strydom Arabian Stud. In 2008 HCE Magdonna was North West Arabian Champion Junior Filly, South African Supreme National Champion 2009 and Gauteng Supreme Champion Mare 2010. Her progeny, as FS Mignonette (x San Joaquin V) has also left their marks in the African Show ring. FS Mignonette won 2 Junior Championships and 2 Supreme Mare Championships titles.
Before joining Al Zobair Stud, HCE Magdonna stayed in Belgium at the Schoukens Training Center. She arrived in the UAE, her final destination, in 2012. She showed in the Middle East but Sheikh Abdullah specifically chose her as a broodmare. She has given us a very special progeny. Suhail Al Zobair (x S.M.A Magic One) 3 years old colt was Silver Champion at the Ajman Show 2016.
The exquisite 3 years old filly Suhaila Al Zobair also out of S.M.A Magic One combines her mother's elegance and her father's type. At 3 years old she has already brought home several titles, 2015 Silver Champion Junior Filly Sharjah Local Bred. Our proudest moment with Suhaila was when she was picked Gold Champion Junior Filly Abu Dhabi National Show 2017 out of 21 fillies in the championship!!! She was Bronze Champion Junior filly at the very though Abu Dhabi International Show 2017.
At only 3 years of age, Suhaila Al Zobair has a very promising future.
>
Video