The Legacy of ESKLAWA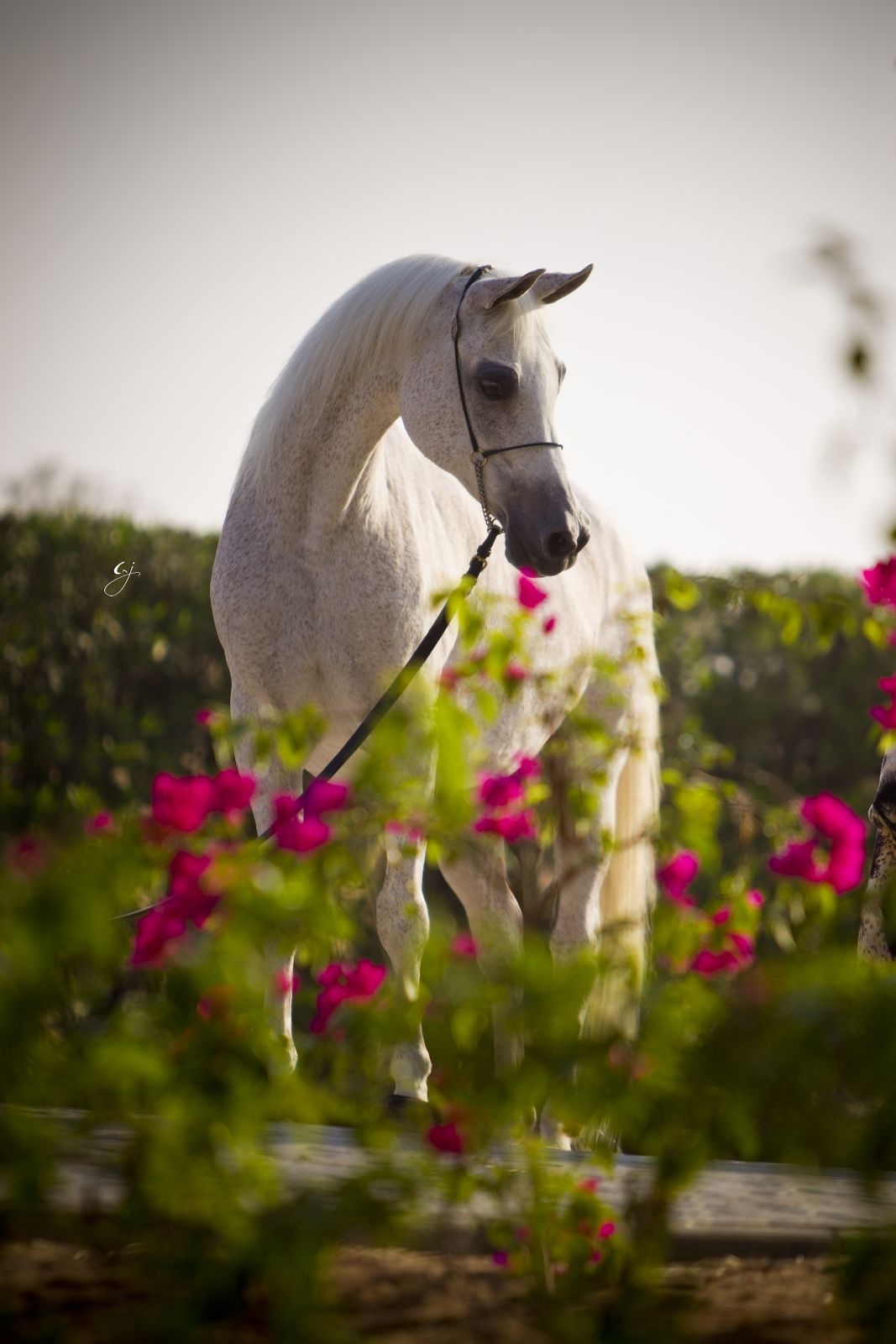 Our ESKLAWA (Eukaliptus x Ekstaza) is the descendant of the historical "E line" of Michalow with ESTOKADA as grand grand dam and ESKAPADA as grand dam. She was born in 1985 and is the result of decades of work on the genetic by Michalow and late director Jawarowski: an exquisite silvery swan with a delicate body and powerful movement!!


ESKLAWA has arrived at Al Zobair Stud from Al Rayyan Farm 14 years ago. She was one of the first acquisitions of H.E Sheikh Abdulla Bin Mohammed Ali Al Thani and a proof of his long-term vision. Indeed, in 2007 ESKLAWA gave birth to one of our most precious jewels, SALWA Al Zobair (out of Marajj). "Good blood never lies"! As a perfect gene carrier, ESKLAWA transmitted her confidence and grace to her daughter. The 2015 World Champion doesn't need more introductions; she is one of the few special horses that touch your heart with their beauty but especially with their confidence on the ring!


SALWA Al Zobair passes on her dam's legacy with a touch of Magic to her 2 years old filly JAREEN Al Zobair (by S.M.A Magic One) silver Champion Junior Filly Sharjah Local Bred Show 2016.

ESKLAWA at 32 (and 1 month) years of age is taking care of her progeny and of all of us at the farm as a true Queen Mother.